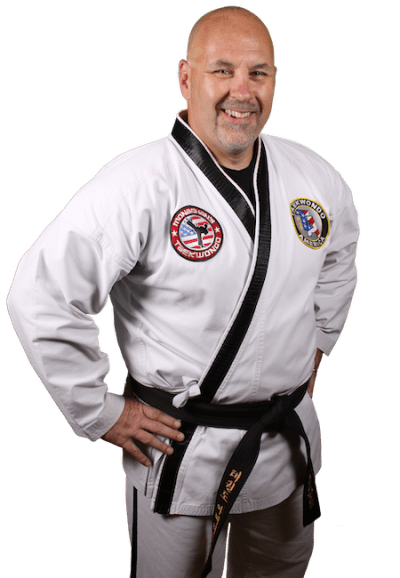 Brian Monaghan
Mr. Monaghan has many years experience both practicing and teaching martial arts.
Mr. Monaghan is still very active on the tournament circuit. In 2009, 2011 he won the Regional Forms and sparring Championship. In 2007, 2008, and 2010 he won the Taekwondo America National forms and sparring Championships.
Mr. Monaghan is especially skilled in helping children achieve success. In addition to Teaching Taekwondo, he has been a rugby coach, and a youth Bible study leader.
Before founding Monaghan's Taekwondo, Mr. Monaghan has had a successful career as a Account Manager for a large fortune 500 company and spent several years representing the United States on the USA National Rugby team.